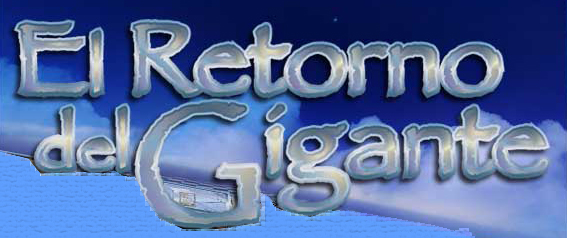 Monday 6th September was a party of 10 years on the air with our radio show "El Retorno del Gigante".
Was a particular party with a issue to 2 Hours with reagards and special music and more...
Two hours dividides in four blocks in a good definition:
Firsts block:
Begining
Excerpt of issue # 1
Thjis Van Leer present to radio show
Focus live Teatro Astral 2003 "Sylvia"
Regards from:
Litto Nebbia - Javier Martinez - Rodolfo García
Tempus Fugit
Fughu
Guillermo Cides
Montesano live Barock 1982 "Todo Tiempo Posible"
Arena "Welcome To The Cage"
Also as the program wore on, we were reliving the old Curtains & Dividers, as well as the original Arts and delivering!
The second block:
Regards Steve Hackett
Steve Hackett live Teatro Coliseo 2001 "Mechanical Bride"
Regards from:
Juan Tambussi (2112)
Hugo Fatorusso
hernán Cortéz (Tryo)
Linda Cushma
Ünder Linden
Roine Stolt
Redd
Rodolfo García & Héctor Starc
Aquelarre live Teatro Pte. Alvear 1999 "Savia de los Aromos"
Greetings from our listeners
Tale: Hackett - Francisco Quevedo - Spinetta
Thus we arrive at the end of the first hour that we really enjoyed doing the radio show
The second hour began with our current opening that we heard last time, as we will have a new item made with the friends of JINETES NEGROS band we compose as a gift for our 10 years, the theme of "Eternal Return" wonderful progressive rock we do not have words to thank and fully shared in his seven minutes.
Third block:
Regards of Jinetes Negros
Jinetes Negros "El Eterno Retorno"
Regards:
Andrés Valle (Mellotrón magazine & Discover)
Patrick Moraz
Alas
Caamora
Jorge Garacotche (Canturbe)
Pablo el Enterrador "Encontraré Un Lugar"
Pendragon "Master of Illusion"
We were nearing the end of this historical issue, where we received many greetings to thank from the heart..
Four and last block:
Fish regards
Fish "Kayleigh"
Regards:
Pomo - Tomás Gubitsch (Invisible)
Damian Wilson
Par Lindh
Rick Wakeman
Espíritu 2004 "Sabios de Vida"
Regards: Guy Le Blanq & Andy Latimer
Camel "Harbour of Tears"
Greetings listeners phone friends
Close
Finally finished excited and happy about the response you guys really did not expect, I hope you enjoy and join us as we disseminate "The music that everyone would like ... If you could hear it""
Thanks you all!!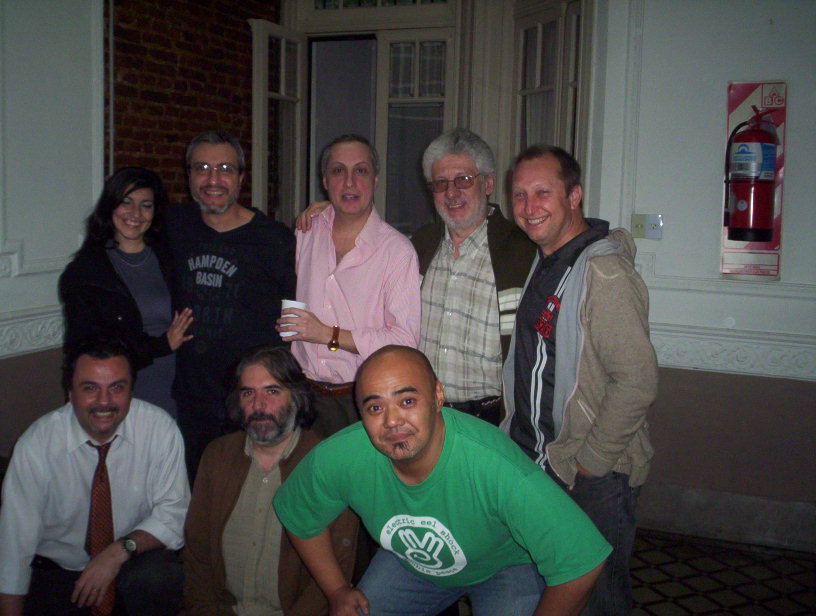 KARINA SOSA - JUAN CASANOVAS - GUSTAVO BOLASINI - EDUARDO GONZÁLEZ - FELIPE SURKAN
DANIEL SPERLUNGO - CARLOS SALATINO - ALEJANDRO NAKAKOJI
---
Thanks you:
Miguel - Elizabeth de Boedo - Pablo de Villa Celina - Silvana - Darío Lucas y Valentín - Susana - Guillermo de Pompeya - Susana Sperlungo - Ariel Sánchez - José Luis Castaño - Gustavo Schweitzer & flia - Alejandro Ronquaud - Gustavo Montesano - César Fuentes - Alex Zucker - Jaime Página - Machy Madco - Liliana Belgu - Alejandro Matos - Lalo Huber - Half Past Four - Familia Salatino - Miguel Corral - Eduardo Norris - Darío Carzino - Gustavo Freiberg - Alejandro Miniaci - Giamba - Selva Effron - Jorge Perez Perri - Walter Zigagna - Diego Martino - Carlos Garófalo - Fernando Gutierrez Esley - Sergio Moscatelli - Ricardo Labanca - Humberto Luna - Claudio Zemp - Gustavo Ghisalberti - Diego Eduardo Sarno - Leandro Calello - Gabriel Costa Ferraro - Marcelo Baltar - Viviana Di Dio - Luis Albornoz - Carlos Lucena - Victor Gospodinoff - Valery Shampoo - Gustavo Ippolito - Diego Martino - Fernando Amaya - Aldo Pinelli - La Cofradía - Litto Nebbia - Esteban Cerioni - Juan Confucio - Santiago Benedetti - Sergio Alvarez - Principio Final - Despertar Producciones - Lionel Ziblat - Norma Vicedo - Griselda Vidal - Thjis Van Leer - Javier Martinez - Rodolfo García - Nexus - Tempus Fugit - Guillermo Cides - Fughu - Clive Nolan - Steve Hackett - Fabián Spampinato - Susana Pagani - Juan Tambussi - Hugo Fatorusso - Tryo - Linda Cushma - Under Linden - Roine Stolt - Redd - Aquelarre - Héctor Starc - Andrés Valle - Patrick Moraz - Alas - Caamora - Jorge Garacotche - José María Blanc Pablo El Enterrador - Nick Barret - Fish - Pomo - Tomás Gubitsch - Damian Wilson - Par Lindh - Rick Wakeman - Osvaldo Favrot Espíritu - Guy Le Blanq - Andy Latimer Camel - Marcelo Scévola
El Retorno del Gigante say Special thanks to our friends:
JINETES NEGROS: Octavio Stampalia - Marcelo Ezcurra - Eduardo Penney - Alex Yamashiro - Ricardo Penney